How to Be Transformed by God
For a few years now, I've been attending Transformation Church online and at the end of every sermon, Pastor Mike says a prayer for those who want to be saved. It ends with...
"change me, transform me, renew me, I'm yours"
So, how does God change, transform and renew us?
The simplest answer is he just does it. Right? I mean Joseph was sold by his brothers and God transformed him into a man in charge of Egypt. (Genesis 41:41)
In truth, God changed, transformed and renewed us all when he sent his son, Jesus, to die for our sins making us a new creation.
God basically said, "Look my children, I love you, but I can't create Heaven on Earth if you keep sinning against me and living the way that you want to."
Because God is holy, he wants more than anything for us to be holy with him, which would have worked had Adam and Eve not eaten the apple and messed everything up. But God is also merciful and he loves us so much that he makes allowances for our faults and extends us grace when we sin against him. He already knows we will sin, but by equipping us with the Holy Spirit God provides us with ongoing assistance and correction throughout our daily lives.
Therefore, if anyone is in Christ, the new creation has come that person is a new creation. The old has gone, the new is here! 2 Corinthians 5:17
Holy Spirit is like our spiritual conscience that helps us live more like Christ. Do you remember when tv shows had the tiny angel and devil sitting on the characters shoulders to portray good and evil, right and wrong, conscience and temptation? Well, as believers, Holy Spirit is our little angel. Anytime our flesh tries to welcome sin into our lives, Holy Spirit stands at the front door like a father does when his daughter goes on her first date. Holy Spirit guides us each day and influences our decisions in hopes that we will change our worldly ways and live more like Jesus.
Follow God's example, therefore, as dearly loved children and walk in the way of love, just as Christ loved us and gave himself up for us as a fragrant offering and sacrifice to God. Ephesians 5:1-2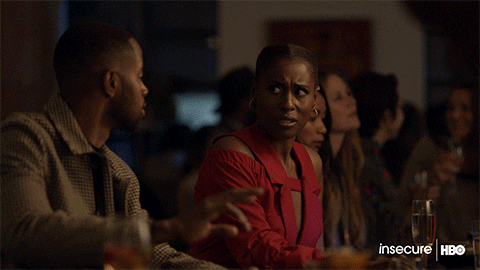 By deepening our connection with God and Holy Spirit, we give them more power within our lives. We hand over our wheel and let God's will take control. Then, we can see change in our daily habits and transformation within our lives. When we let Holy Spirit take control, we stop lying for no reason, we stop gossiping with co-workers, we stop making decisions to please our flesh because we know that our purpose is to please God.
As we wait to be transformed by God, we often finds ways to stay busy leaving little to no room in our lives for God to transform us. We should be praying harder, worshiping longer, eliminating negative relationships and building strong relationships with other believers. Remember, God want's us to abide in him and he will aide in us, but that can only happen when we make room for God in our lives. The best thing we can do while we wait to be transformed, is be available.
Scriptures to live by:
But those who wait on the Lord
Shall renew their strength;
They shall mount up with wings like eagles,
They shall run and not be weary,
They shall walk and not faint.
Isaiah 40:31
If my people, who are called by my name, will humble themselves and pray and seek my face and turn from their wicked ways, then I will hear from heaven, and I will forgive their sin and will heal their land.
2 Chronicles 7:14
Do not conform to the pattern of this world, but be transformed by the renewing of your mind. Then you will be able to test and approve what God's will is—his good, pleasing and perfect will.
Romans 12:2